On the podcast episode, Cheri describes how purpose-driven entrepreneurs can build their platforms by writing 4 different types of books.
On This Podcast Episode:
Cheri describes what lead her to become an entrepreneur for over 20 years.
She shares how her business has changed over the years.
Plus, why she chooses to help non-fiction heart-centered business owners write their book.
Cheri reveals why she teaches authors the process of writing a book versus how to be a better writer.
She shares the four different types of books that create an author's platform.
Her program teaches entrepreneurs how to write each of these different types of books:
Mission-Memoir
Dives into who you are and why you do what you do. It shares a part of your life, what happened in your life and the lesson you learned, and how you help people learn the same lesson.
How to Book
Teaches what you do and invites people to work with you. Plus, we talk about should authors reveal all of their secrets and precisely what to do in this type of book.
Case Study Book
Cheri and Charles a variety of ways to write a case study book.
Short Book
These are smaller books designed to be lead magnets. They range from 25,000 – 40,000 words with several calls to action to work with you.
Finally, Charles and Cheri discuss how courses and books complement each other and the purpose of each.
About Cheri Merz
Cheri Merz is an author and coach who guides coaches, entrepreneurs, and aspiring writers to write and self-publish their books using her six-step process.
Cheri has supported authors earning up to mid-six-figure incomes. She has written over thirty novels under pen names. Cheri holds a BA in English and coaching certification from Eben Pagan's Virtual Coaching program.
Outside of the passions of writing fiction and coaching, Cheri loves hiking, gardening, cross-stitch, and reading.
Follow Cheri:
Facebook Page: https://www.facebook.com/wewritetobreathe/
Facebook Group: https://www.facebook.com/groups/thewriteexpert/
LinkedIn: https://www.linkedin.com/in/cheri-merz-689b07176/
---
Are you building your email list?
Today, when it comes to building your audience, one of the most profitable marketing channels is email.
According to the Direct Marketing Association, email marketing yields a 4,300% return on investment for businesses in the United States.
ExactTarget reports for every $1 spent on email marketing, the average return on investment is $44.25.
One of the most profitable ways to build your audience is to increase the size of your email list.
Discover 7 Consistent Ways to Add New Email Subscribers. Download The Free Report!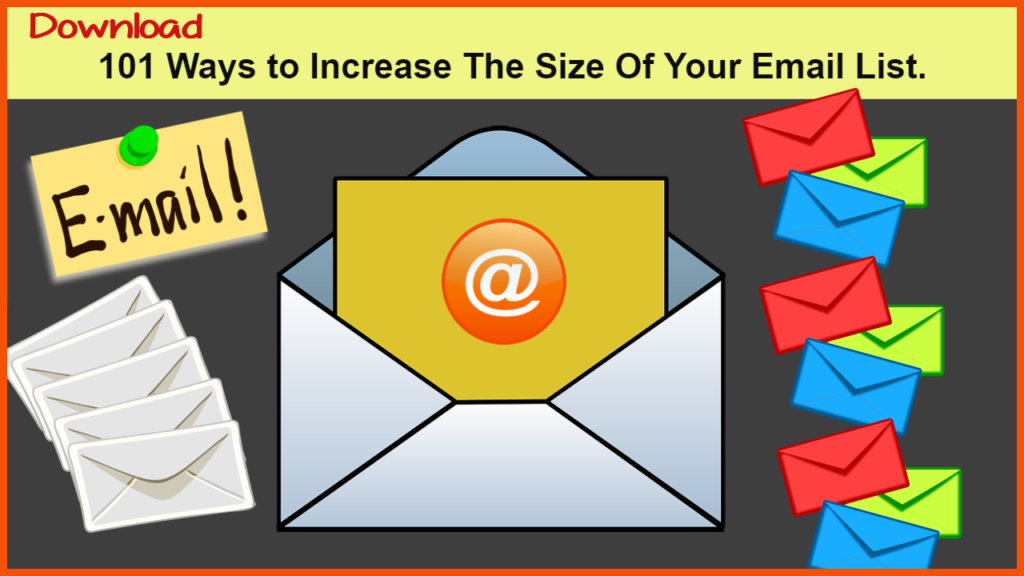 ---